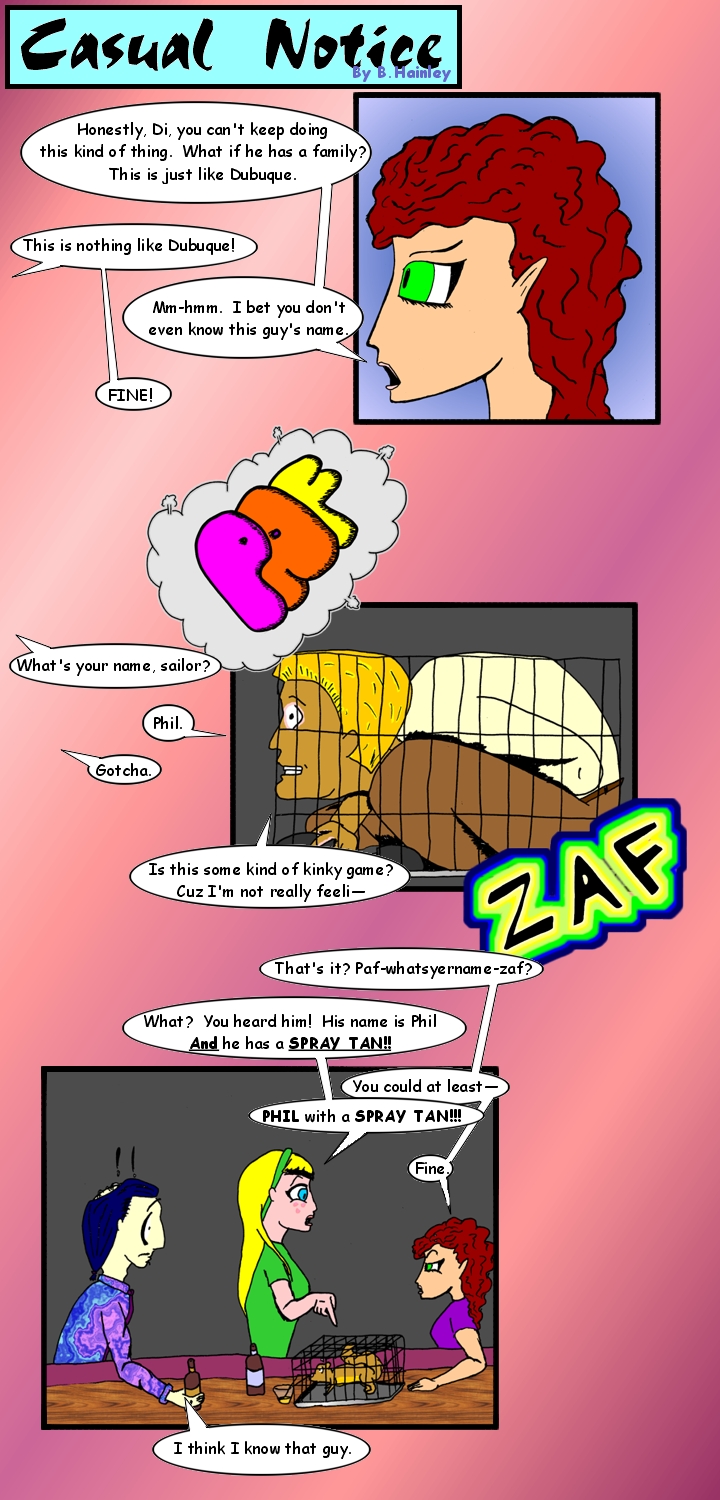 Still a lot going on, here. Penny and Diana are arguing about Diana's bad habits (the mythical Diana/Artemis did the same thing…a lot. Look it up). Steve is recognizing Phil (which comes up later), and other things.
There's important information here that I couldn't really place. Penny works as an administrator for her father's private detective agency, which also has a sideline of solving problems related to the supernatural and, in particular, the loose group of immortals known as the Old Crowd. Every time Diana has one of her snits, she makes a phone call and Penny has a lot of work to do making irritations go away, especially since Diana's snits usually result in someone dying ironically (Acteon was eaten by his own dogs).
The Dubuque incident went down like this: Diana was waiting to meet a client in a bar (she's a sports agent) when a guy approached her seeking directions to the bathroom. She turned him into a sheep (he was wearing a wool suit), and refused to turn him back because, "He probably saw my cleavage." (She was wearing a scoop-necked t-shirt, so pretty much everyone in Dubuque had seen her cleavage by then.)
Anyway, the upshot was that the guy was coincidentally emotionally and physically abusive, so his wife wasn't too heart-broken over his "fatal traffic accident." His kids got to go to college on the "insurance settlement," and the guy himself got to enjoy an early retirement on a farm in Upstate New York, where he provided wool for the Brooks Brothers corporation until his death from more or less natural causes in 1974. He was committed to eternity with some baby potatoes and a nice mint jelly.